About Us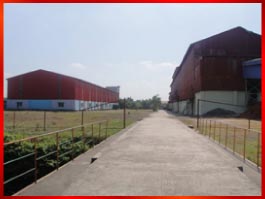 Established:
1985
Industry:
Steel, Construction Materials, Energy, & Property Development
Location:
Dhaka, Bangladesh
Our Vision:
We at HSG Think Forward to Build Continues Growth in Business and also for the Nation's Economy.
Our Mission:
We at HSG Are Committed to Achieve Total Customer Satisfaction Through Supply of Quality Products and Service on Time, as Per Mutually Agreed Specifications and Terms. We Shall Achieve the Goal Through Team Effort of Our Committed Employees by Continuously Enriching Quality Consciousness and Concern for the Environment in all Spheres of Activity in Our Prevailing Responsive Working Atmosphere.
Two Industrial Complexes: Four Sales Centers:
- With 6 Production Units - Dhaka, Narayangang, Chittagong
- Captive Power Generation
Head office:
Dhanmondi, Dhaka
Sales Office:
Naya Bazar, Dhaka
An entrepreneur with industry knowledge, and experience of over 30 years founded Haque Steel Group in 1985. Since then the company never stopped growing to up hold its vision of building continues growth in business and also for the nation's economy.
Today Haque Steel Group is the only group in the steel industry of Bangladesh, with a complete composite manufacturing setup. Starting all the way from extracting iron from iron ore to manufacturing mild steel products (Billet, Reinforcing Bars, Sections, etc.) and then selling and distributing them to their customers through their own sales and distribution centers.
Haque Steel Group has also invested in cement manufacturing with its sister concern group, S.Co. Group to take part in the booming real estate development and construction industry of Bangladesh. They have also invested in the power sector to cope up with the acute energy crisis in Bangladesh.
Today with an attitude of thinking forward this group continues on its journey of building continuous growth.

Our Management Organogram: